EquiLend's Central Securities Depositories Regulation (CSDR)
CSDR aims to provide robustness and efficiencies to securities settlement and settlement infrastructures in the EU. It will introduce a settlement discipline for the central securities depositories (CSD) operating across the EU, enabling harmonization and standardization of the settlement cycle. 
CSDR's broad goal is to achieve 99% settlement efficiency. To achieve this, the regulation is introducing measures to prevent fails, focusing on trade bookings, the confirmation process and leveraging automated platforms to match trades prior to settlement.  
To encourage this behavior, CSDR will require investment firms to have processes and procedures in place to prevent fails. It is also supporting firms to increase straight through processing to ensure timely settlement. If the trade does fail, market participants will be liable to pay daily penalties or charges against each transaction that fails to settle. There will also be mandatory buy-ins for cash T+2 fails, although securities lending trades are currently under review. 
The unique challenge to securities lending transactions is that they are predominately free of payment (FOP) transactions, which generally have a later settlement cycle than cash T+2 trades. There is also the additional requirement of having collateral pledged into the account of the lender before it releases the securities. Overall, the biggest challenge for the securities finance industry is that there will be more requirements to conduct same-day activity, and therefore, more pressure to reduce latency between booking and instructing a trade. It is essential that the trade is booked correctly at the outset through an automated platform to ensure CSDR requirements are achieved and additional costs are reduced. EquiLend is the only full-service provider that can help via our solutions below: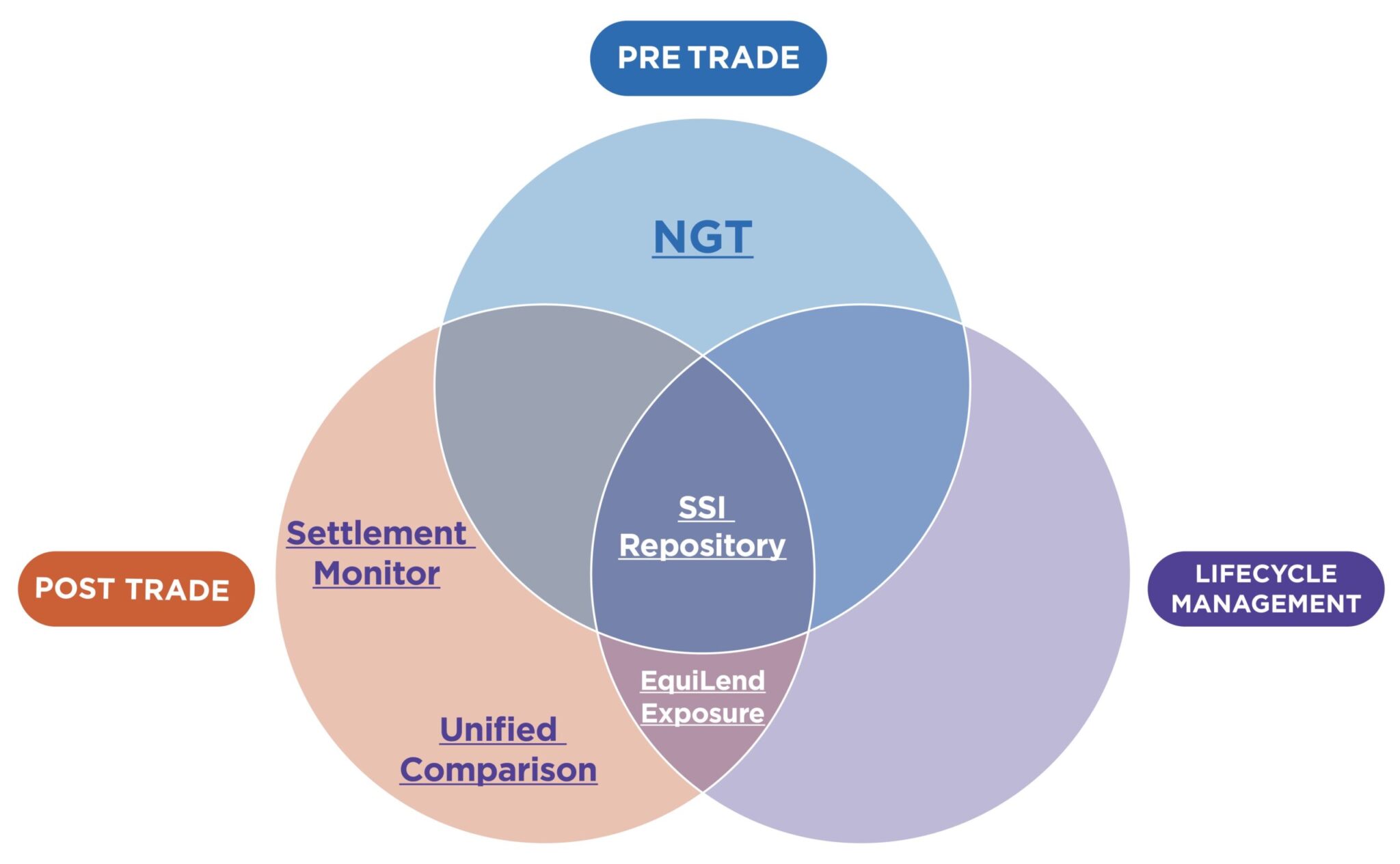 Currently, over 60% of the current daily trade flow is conducted on EquiLend's flagship product. NGT enables complete STP at trade booking, and statistics show that less than 1% of trades booked on NGT have trade booking errors. It supports LEI processing, and clients can also get SSIs at the point of booking. 
Settlement Monitor Coming Soon!
EquiLend's Settlement Monitor, a pre-matching tool, enables firms to keep track of trades with up-to-date trade status. The Settlement Monitor ensures that all aspects of the booking are correct, monitors the collateral movements associated with the trade and provides settlement deadlines across all the different settlement markets within the EU. This tool helps firms to prioritize exceptions, structure the day and offers transparency of the potential costs associated with the trades. Simply, it gives firms peace of mind and confidence in the status of both their instructions as well as their counterparts'.
There is no doubt that there will be an increase in same–day activity to support CSDR. More emphasis will be placed on automated booking; however, the one area that can and will trip clients up will be the timely distribution of collateral. EquiLend Exposure addresses these concerns. Using real-time data, it calculates a firm's collateral requirements and processes collateral movements to all the different tri-party agents automatically. It tracks and reconciles the collateral movements and notifies the lenders once the collateral has been received instantly, thus enabling the lender to release the loan instructions in a timely manner. All of this is within one product. 
UC confirms the settlement of the transaction and provides daily reconciliation of the trades. This is important primarily for returns and recalls as UC will be able to notify firms if any amendments to the trade have been made that has not been completed by one side, the biggest culprit being SSIs. If clients manage the SSIs throughout the lifecycle of the trade, then there will be timely settlement of the return and recall. 
The SSI Repository interacts with EquiLend's suite of services to provide SSIs to borrows and lenders. It is well recognized that SSIs are the biggest contributor to failing trades. This tool allows for SSIs to be stored and distributed to firms. 
The EquiLend SFTR Solution​