EquiLend Recognized in Built in NYC 'Best Places to Work' Lists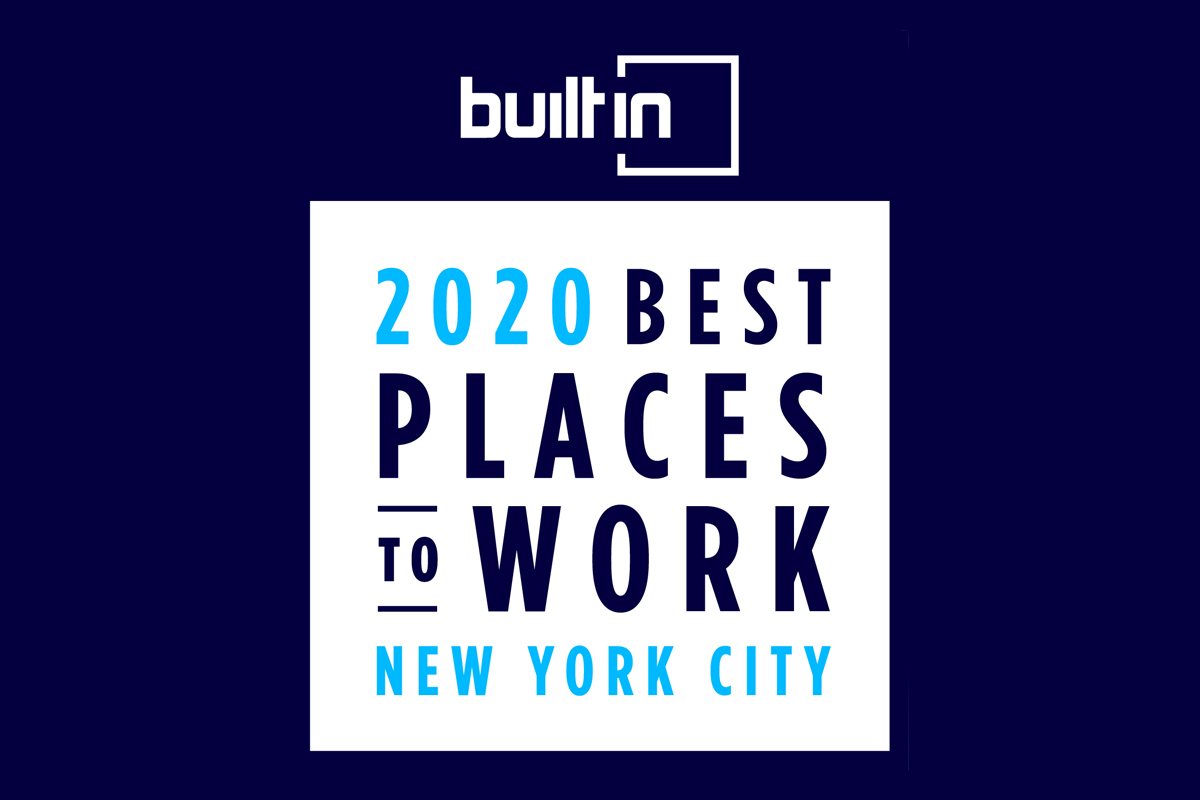 NEW YORK – January 13, 2020 – Built in NYC, the national hub for technology trend coverage, today recognized EquiLend on its lists of Best Places to Work and Best Midsize Companies to Work For.
Firms named on each list are selected based on company data and employer benefits submitted by both companies and their employees.
EquiLend's inclusion reflects the company's continued focus on its employees' well-being and its strong desire to provide all employees with a positive working environment. In addition to offering a great choice of benefits, EquiLend encourages teambuilding through company outings; invests in professional development programs; and places an emphasis on work-life balance and flexibility for employees.
Brian Lamb, CEO of EquiLend, says: "Employee satisfaction and well-being are core components of EquiLend's culture, and attracting and retaining the best talent is a top priority. Today's recognition from Built in NYC is an excellent endorsement of our approach and something that we can all be very proud of."
Nicole Giffuni, Director of Business Management, Finance and Human Resources at EquiLend, says: "In addition to the opportunities for career fulfilment and progression that EquiLend affords, our employees also place tremendous value on their overall working environment. Flexibility, collaboration, responsibility, a sense of empowerment and equal opportunities are important to each and every employee. This recognition is because of them and for them."
Maria Christopoulos Katris, CEO and Co-Founder of Built In, says: "We extend our heartfelt congratulations to our 2020 honorees. Built In aims to change lives by connecting talented tech professionals with jobs they were born to do. These companies have become part of that mission because they stand for more than just the work they're doing. They stand for their people and purpose."
To learn more about EquiLend's benefits, employee perspectives on the company and current job openings, please visit https://www.builtinnyc.com/company/equilend.
About EquiLend
EquiLend is a global financial technology firm offering trading, post-trade, market data, regulatory and clearing services for the securities finance, collateral and swaps industries. EquiLend has offices in New York, Boston, Toronto, London, Dublin, Hong Kong and Tokyo. www.equilend.com