EquiLend Opens Tokyo Office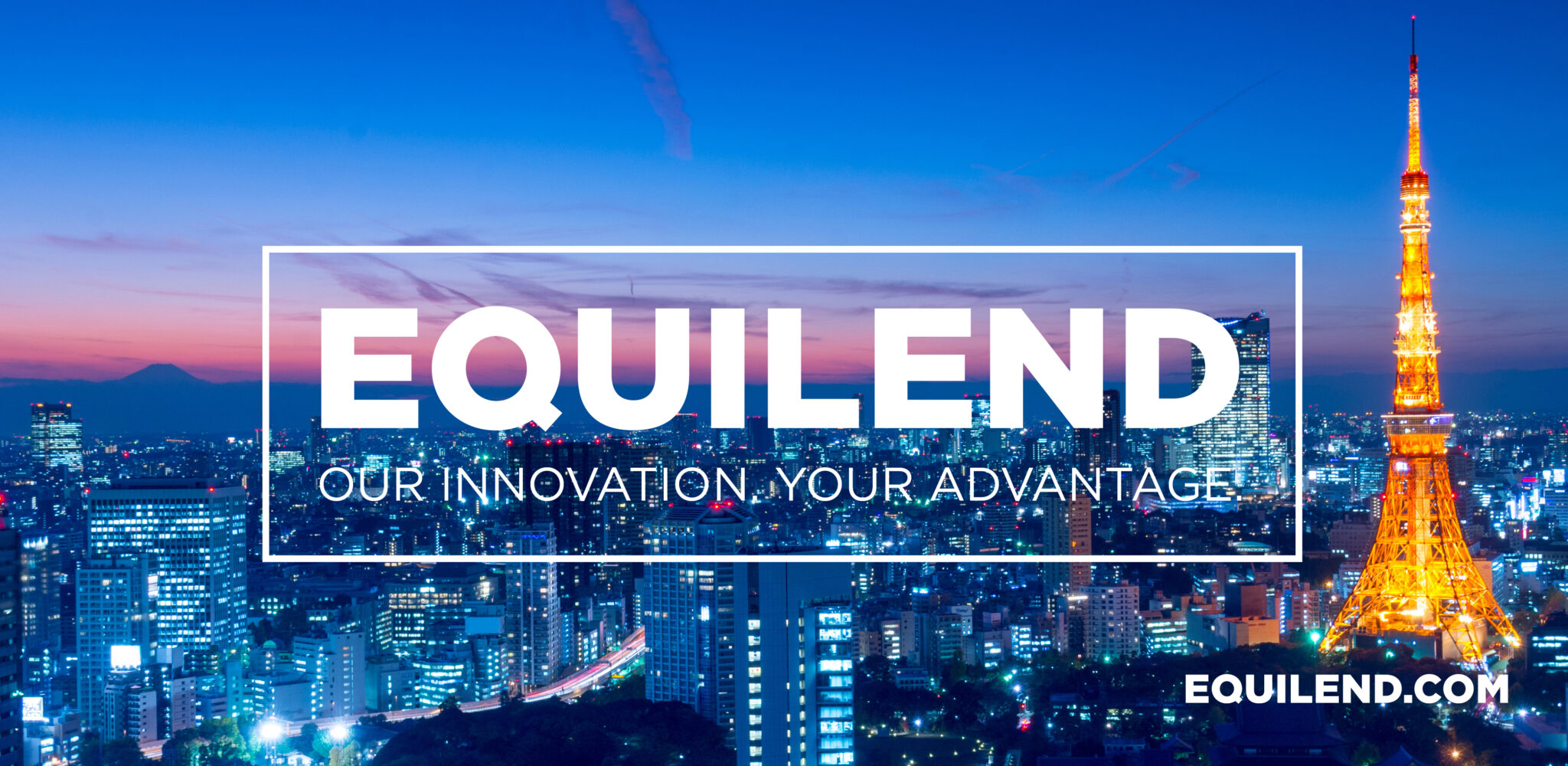 TOKYO (May 13, 2019)—EquiLend, a leading provider of
trading, post-trade, market data and cle
aring services for the securities finance industry, today announces the opening of its office in Tokyo to service its expanding client base in Japan.
EquiLend's new Tokyo office is located at Marunouchi Kitaguchi Building 10F, 1-6-5 Marunouchi Chiyoda-ku Tokyo 100-0005 (100-0005 東京都千代田区丸の内 1-6-5 丸の内北口ビルディング 10階).
Yuka Hasumi, Vice President of Sales at EquiLend, has relocated from Hong Kong to Tokyo. EquiLend will be adding new positions in Tokyo in the short term.
Brian Lamb, CEO of EquiLend, says: "Japan, which has the biggest securities finance market in the Asia-Pacific region, has long been a key market for EquiLend. Our presence in Tokyo allows us to provide unparalleled service to our custody bank, prime broker and e-broker clients in Japan and to continue growing our client base in the market. We look forward to working more closely than ever with our valued Japanese clients."
According to DataLend, Japan represented more than half of the regional loan balance in 2018 with an average on-loan value of $117 billion across both equities and fixed income. The market accounted for 35% of revenue earned by lenders across the entire region in 2018, with $778 million.
The new office allows EquiLend to extend its on-the-ground support, platform training and local expertise to its clients around the globe. 
About EquiLend
EquiLend is a leading provider of trading, post-trade, market data and clearing services for the securities finance industry with offices in New York, Boston, Toronto, London, Dublin, Hong Kong and Tokyo. EquiLend is owned by BlackRock, Credit Suisse, Goldman Sachs, JP Morgan, JP Morgan Chase, Bank of America Merrill Lynch, Morgan Stanley, Northern Trust, State Street and UBS.
EquiLend operates NGT, the securities finance industry's most active trading platform, as well as a Post-Trade Suite for securities finance operations. DataLend provides performance reporting and global securities finance data to agent lenders, broker-dealers and beneficial owners. EquiLend Clearing Services offers CCP services and connectivity. 
東京 (2019年 5 月13日) ‐ セキュリティーズ・ファイナンス業界向けのトレーディング、ポストトレード、市場データおよび決済サービスの大手プロバイダーであるEquiLendは、本日、東京にオフィスを開設し、日本での拡大する顧客基盤にサービスを提供すると発表した。
EquiLendの新しい東京オフィスは、〒100-0005 東京都千代田区丸の内 1-6-5 丸の内北口ビルディング 10階に位置する。
EquiLendの営業担当バイス・プレジデントである羽角由香(ハスミユカ)氏が香港から東京に移転している。EquiLendは東京に新たな役職を短期的に追加する予定である。
EquiLendの最高経営責任者(CEO)であるBrian Lamb(ブライアン・ラム)氏は次のように述べている。「アジア太平洋地域で最大の証券金融市場を有する日本は、長年に渡りEquiLendの主要市場である。東京に拠点を置くことで、日本のカストディ銀行、プライムブローカー、ネットブローカーの顧客に比類のないサービスを提供し、市場での顧客基盤の拡大を継続することが可能になる。当社は、大切な日本のクライアントとこれまで以上に緊密に協力することに大いなる期待を寄せている。」
DataLendによると、日本は2018年におけるアジア地域貸出残高の半分以上を占め、株式と債券の両方の平均貸出額は1,170億ドルであった。 市場は2018年に全地域で貸し手が得た収益の35%を占め、7億7800万ドルであった。
新設オフィスにより、EquiLendは世界中の顧客にその現場でのサポート、プラットフォームのトレーニングおよび現地での専門知識を提供することを可能にする。
EquiLendについて
EquiLend は、証券金融業界向けのトレーディング、ポストトレード、市場データおよび決済サービスの大手プロバイダーであり、ニューヨーク、ボストン、トロント、ロンドン、ダブリン、香港、および東京に拠点を構える。EquiLendは、BlackRock、Credit Suisse、Goldman Sachs、JP Morgan、JP Morgan Chase、Bank of America Merrill Lynch、Morgan Stanley、Northern Trust、State Street、およびUBSが所有している。
EquiLendは、セキュリティーズ・ファイナンス業界で最も活発な取引プラットフォームであるNGTと、セキュリティーズ・ファイナンス業務のためのポストトレードスイートを運営している。 DataLendは、業績報告とグローバルのセキュリティーズ・ファイナンスデータを、貸し手、ブローカー・ディーラー、および受益者に提供している。 EquiLend Clearing Servicesは、CCP(中央清算機関)のサービスおよび接続性を提供している 。