DIGITAL TRANSFORMATION in Securities Finance
On September 29, 2020, we curated a live-streamed panel of global industry experts as they discussed and debated on relevant topics on digital transformation including technology innovation, process standardization and digitization of documents and data.
The year 2020 has been governed heavily by themes of isolation and turbulence. But not all has been lost. For the financial services industry, these conditions have catalysed innovation and have fast-tracked the inevitable – a fundamental digital transformation. Banks have already recognized their systemic destinies and have moved swiftly to adapt their digital roadmaps—including systems and processes to assets themselves.   
Industry associations including ISLA, ICMA and ISDA have "urgently" called for technology innovation, process standardization and digitization of documents and data. The Common Domain Model championed by ISDA for derivatives data has been touted as a solution for data collation challenges presented by SFTR. ISLA has kicked off a Digital Working Group, and RMA a Fintech & Automation Committee. Digital transformation is underway.
Where is the securities finance industry on its way to digital transformation?  
What is at stake if the transition isn't quick enough?  
What would a fully digital industry look like? 
What are the benchmarks along the way?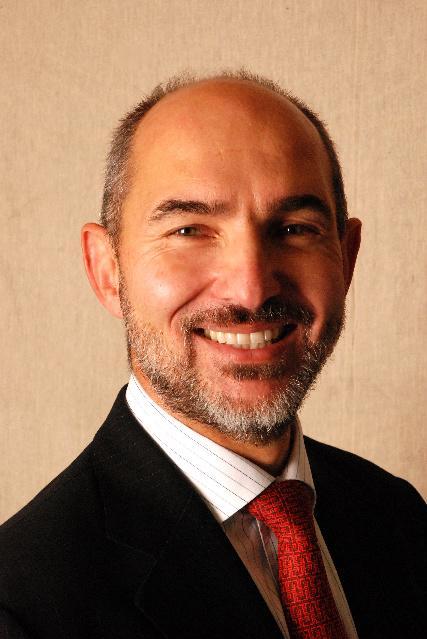 Practice Lead
Pierpoint Financial Consulting 


Roy Zimmerhansl is Practice Lead at Pierpoint Financial Consulting, a boutique securities finance consultancy. Roy is a recognised expert with many decades' experience in securities finance and collateral management with a strong banking background. The Pierpoint Perspectives podcast which he hosts, provides insights into this key, but hidden part of the financial markets. He is currently advising two start-up firms, one in ethical finance, another using Distributed Ledger Technology to improve the investment process in the alternative space and has recently been appointed to the Equities Product Committee for the Nigerian Stock Exchange.
He possesses a unique holistic business perspective gained through senior roles at commercial and investment banks, prime brokers, proprietary trading firms; as well as expressing more entrepreneurial flair launching a trading platform for an interdealer broker, acting as product advisor to a fintech firm and as a consultant for change to banks. Communication is key to all Roy does and he has honed his skills as an editor of two trade journals; through chairing/participation in industry conferences in North America, Europe, and Asia; and as the co-author of white papers on the topics of Central Counterparties in Securities Finance and ETF Liquidity and Securities Finance.
Roy has been a board member of industry associations in Europe and Asia, been a member of the Bank of England Securities Lending and Repo Committee and acted as an expert witness in legal cases in the UK and the US. He has been the fortunate recipient of Lifetime Achievement Awards from both Global Investor Magazine and Global Custodian Magazine.
Ken DeGiglio is the chief information officer of EquiLend and a member of the firm's executive team. As CIO, he is responsible for aligning EquiLend's technology vision with business strategy; integrating company processes with the appropriate technologies; and developing and implementing technology initiatives within the organization. He manages a senior team of IT professionals and works closely with product owners and other internal stakeholders. DeGiglio's career in financial technology spans over 30 years at firms including TD Ameritrade, Morgan Stanley, Robertson Stephens and J.P. Morgan; he also was a founder of Renaissance Trading Technologies. He has a bachelor's degree with high honors in computer science, systems planning and management from the Stevens Institute of Technology.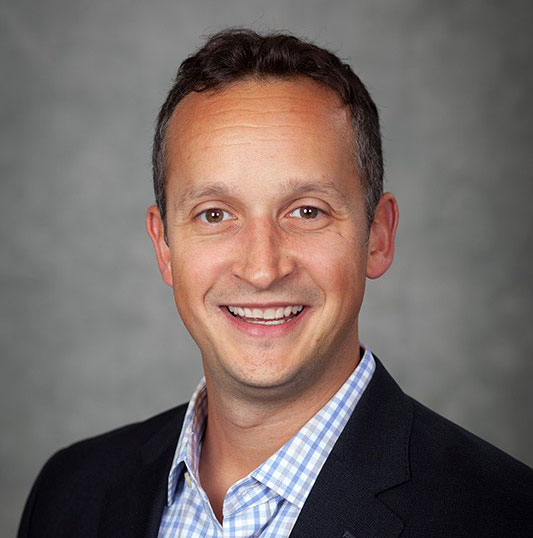 Global Head of Algorithmic Trading
State Street
Co-Chair, Financial Technology & Automation Committee
RMA
Nick Delikaris is the Global Head of Algorithmic Trading in State Street's Securities Finance business where he oversees electronic trading, portfolio optimization and quantitative research. Additionally, Mr. Delikaris is tasked with leading the digital transformation of the business which encompasses prototyping and implementing emerging technologies, platform and microstructure integration, and evaluating strategic partnerships. He is a member of multiple industry-wide committees and advisory boards. Prior to joining State Street, Mr. Delikaris spent a decade at Goldman Sachs in various trading roles. He holds degrees in Computer Science and Economics from the University of Pennsylvania.
Armeet Sandhu, CEO Stonewain Systems Inc., is an accomplished business and technology leader specializing in the Financial Services Industry. Armeet has been the driving force behind the development and growth of Stonewain's flagship securities finance solution and partnership with EquiLend on EquiLend Spire. Using his extensive industry experience and deep domain expertise, he works strategically with the senior management teams to diagnose operational and technological issues and develop innovative solutions to address these. Prior to joining Stonewain, Armeet served as the Managing Director at Scotia Capital. He also worked at Wells Fargo/Wachovia as the Managing Director/SVP – Technology and Operations. He received his MBA from UCLA, Anderson School of Business. As a proficient leader in structured thinking, Armeet has an impressive track record of building and leading successful technology solutions and teams.
David Shone has a decade of experience in delivering strategic technology deliveries, to support new business initiatives, and new regulatory obligations.
David recently moved to ISLA as a contracted consultant to drive and contribute to their Digital Agenda and CDM development.
Prior to that he was employed by State Street to set-up their Operating Model for an Equity Swaps business, and subsequently designed State Street GM's SFTR Operating Model globally.
Asset class experience includes Equity Derivatives, Interest Rate Derivatives, FX and Securities Lending, with UBS, Barclays Capital and State Street.
Guido Stroemer is a financial market veteran with over 30 years of professional work experience in a variety of trading, risk management and senior leadership positions. Prior to founding HQLAX, Guido was global head of repo trading at UBS.
Digital Transformation in Securities Finance
Terms and Conditions of Participation and Attendance
By participating in this virtual conference event (the "Event") each participant and attendee hereby acknowledges and agrees that EquiLend has organized the Event for the sole purpose of conveying general information about the subject matter and topical issues to be discussed herein. EquiLend is not registered as an investment adviser in any jurisdiction and does not purport to provide any advice pertaining to the purchase or sale of securities or otherwise in connection with the formulation and/or implementation of any investment strategy. Any information presented or discussed during and as part of the Event, including any financial forecast and/or forward-looking or predicative information, does not constitute investment advice or any recommendation to hold, purchase or sell any security, commodity, derivative, financial instrument or investment contract. The views and opinions expressed by each Event participant and attendee are exclusively their own, unless otherwise expressly stated, and should not be relied upon as investment advice. EquiLend does not endorse, approve or assume responsibility for the views and opinions of any third-party Event participant or attendee and assumes no liability for the content, accuracy or completeness of the same. Participants and attendees solely assume the risk of acting upon any information presented or discussed as part of the Event and neither EquiLend nor any invited panel participant shall assume any responsibility for any action taken by any person pursuant thereto.
Participation and attendance in the Event may involve the electronic, video and audio transmission and/or publication of personal and/or business information. By participating and/or attending the Event each participant and attendee authorizes the transmission of such personal and/or business information between EquiLend and each other participant and attendee as deemed necessary to effectuate and broadcast the Event. Furthermore, Event participants and attendees are hereby informed that the event shall be electronically recorded and may contemporaneously or in the future be published in various media formats (e.g., electronic web-based video, audio and print media) without further notice. Participation and/or attendance in the Event shall be deemed by EquiLend as the participant and attendee's affirmative consent to subsequently republish and/or broadcast the Event without restriction.
Participants and attendees should consult with their firm's compliance department or other applicable internal authoritative firm resource as to whether their participation and attendance at the Event may be applied to meet FINRA and/or other mandated regulatory continuing education and training requirements.